January 29, 2013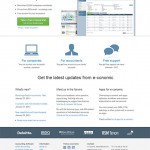 We have worked on a visual update of the e-conomic websites in order to create a clearer and more direct communication with our customers and an easier sign-up for the e-conomic accounting system. 'Simple', 'casual', 'friendly', 'professional' have been some of the keywords for ...
Read the rest of "The e-conomic websites: A visual overhaul".
October 31, 2012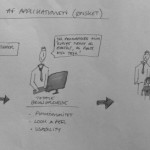 It's now been a full year since we started a dedicated UX department. While some software companies have had a focus on design from the outset – such as 37signals which has close to a 50/50 split between developers and designers– we have like most ...
Read the rest of "First year with UX".
Written by Jens Sørensen
2 Comments