January 29, 2013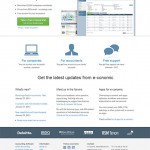 We have worked on a visual update of the e-conomic websites in order to create a clearer and more direct communication with our customers and an easier sign-up for the e-conomic accounting system. 'Simple', 'casual', 'friendly', 'professional' have been some of the keywords for ...
Read the rest of "The e-conomic websites: A visual overhaul".
April 1, 2012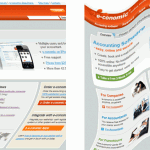 During the early hours of Sunday April 1, some website visitors reported mysterious events and strange sightings on our websites. computer science homework help Some were just confused, while others later reported their experience in words like "It's full of ...
Read the rest of "Taking website speed optimization too far".
Written by Tue Skaarup
1 Comment
March 18, 2012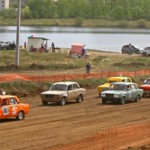 If after reading this post you feel a little embarrassed about your 2+ second page load times for your web pages - fine, you should! :-) Seriously, there is no excuse for not doing a least the basic speed optimization. It is easy to do and ...
Read the rest of "Basic speed optimization – release the handbrake".
Written by Tue Skaarup
0 Comments
October 28, 2011

The Lotus Domino webserver does not care about the trailing slash ("/") in URLs, leading to Duplicate Content problems which have a negative impact on SEO results. But now there is a safe, fast and elegant solution to this problem using DSAPI filters.
Read the rest of "Solution to the trailing slash problem in Lotus Domino".
Written by Tue Skaarup
6 Comments