As part of our ongoing sharing of uptime figures for our application, we're ready with uptime numbers for February. The graph below shows when the e-conomic application has been up and running, and when we've experienced short-lived uptime problems.
For February, we reached an average uptime of 99.95%, above the corresponding figure for January and, most importantly, above our stated target of 99.9% uptime.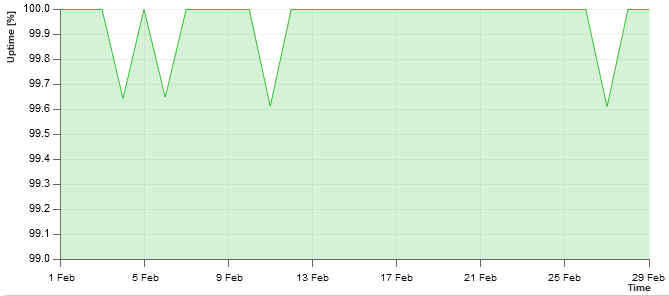 Uptime figures for the month of February 2012
Why do we share our uptime figures?
As an online software provider, uptime is of course very important to us – and to our customers. We're making our uptime figures public so everyone, including our customers, can see how well we're doing and determine for themselves how reliable we are in keeping our application constantly online.