September 1, 2017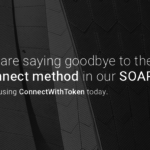 As a user of our SOAP API, you have most likely come across the Connect method, which is our most basic authentication method in SOAP. In the e-conomic SOAP API we currently expose the  following methods for authentication: Connect ConnectWithToken ConnectAsAdministrator ConnectAsAdministratorWithCustomerNumber Where the two last ones, are purely dedicated for administrator ...
Read the rest of "Removal of the Connect method in e-conomic SOAP API".
Written by Damian Bielawski
6 Comments
June 4, 2015
In e-conomic, we regularly carry out updates and maintenance work on our media and systems behind the e-conomic accounting system. We have several external suppliers who do the same to ensure that e-conomic is running smoothly and that your data is protected at all times. One ...
Read the rest of "External database update June 12".
Written by Martin Lysholt Nielsen
0 Comments
February 4, 2015
We are renewing certificates for the following endpoints api.e-conomic.com restapi.e-conomic.com secure.e-conomic.com In that case you are using your own certificate store you need to download and update this manually. In most cases this will NOT cause any issues for our regular users of the e-conomic web application. The update will be executed ...
Read the rest of "New SSL certificates – Wednesday 25th Feb. 2015".
Written by Mads E
0 Comments
Written by Søren Timmerman
2 Comments
Written by Claus Villumsen
0 Comments
November 22, 2013
UPDATE Sunday December 8th, 00:45AM (CET): The update has been completed and you are now able to log in to e-conomic again. --------- Seeing as we are an online company with an online service, we can never do enough to ensure that our product runs as smooth ...
Read the rest of "Database update: Saturday, December 8 2014".
Written by Claus Villumsen
1 Comment