October 11, 2016
Dear partners, We have evaluated our first service window and listened to the input that we have received from our partners. Taking this into consideration we have decided to change the time of the service window. Next service window is scheduled for Wednesday, October 12 from ...
Read the rest of "New time slot for scheduled service window".
Written by Damian Bielawski
0 Comments
September 26, 2016
Dear partners, e-conomic always strives to utilize the best technology possible to deliver high quality service to our customers - currently we are undergoing the process of splitting our database to prepare for a move to Azure. This transition has multiple benefits for the future operation of e-conomic, ...
Read the rest of "Infrastructure updates on e-conomic".
Written by Damian Bielawski
0 Comments
April 1, 2012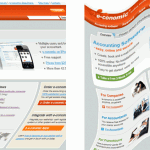 During the early hours of Sunday April 1, some website visitors reported mysterious events and strange sightings on our websites. computer science homework help Some were just confused, while others later reported their experience in words like "It's full of ...
Read the rest of "Taking website speed optimization too far".
Written by Tue Skaarup
1 Comment
March 18, 2012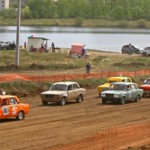 If after reading this post you feel a little embarrassed about your 2+ second page load times for your web pages - fine, you should! :-) Seriously, there is no excuse for not doing a least the basic speed optimization. It is easy to do and ...
Read the rest of "Basic speed optimization – release the handbrake".
Written by Tue Skaarup
0 Comments